Proud to Support Mates In Mind
We at Dorton Group are proud to be supporting Mates in Mind with their continual work on making mental health awareness widespread across UK workplaces, within construction and related industries.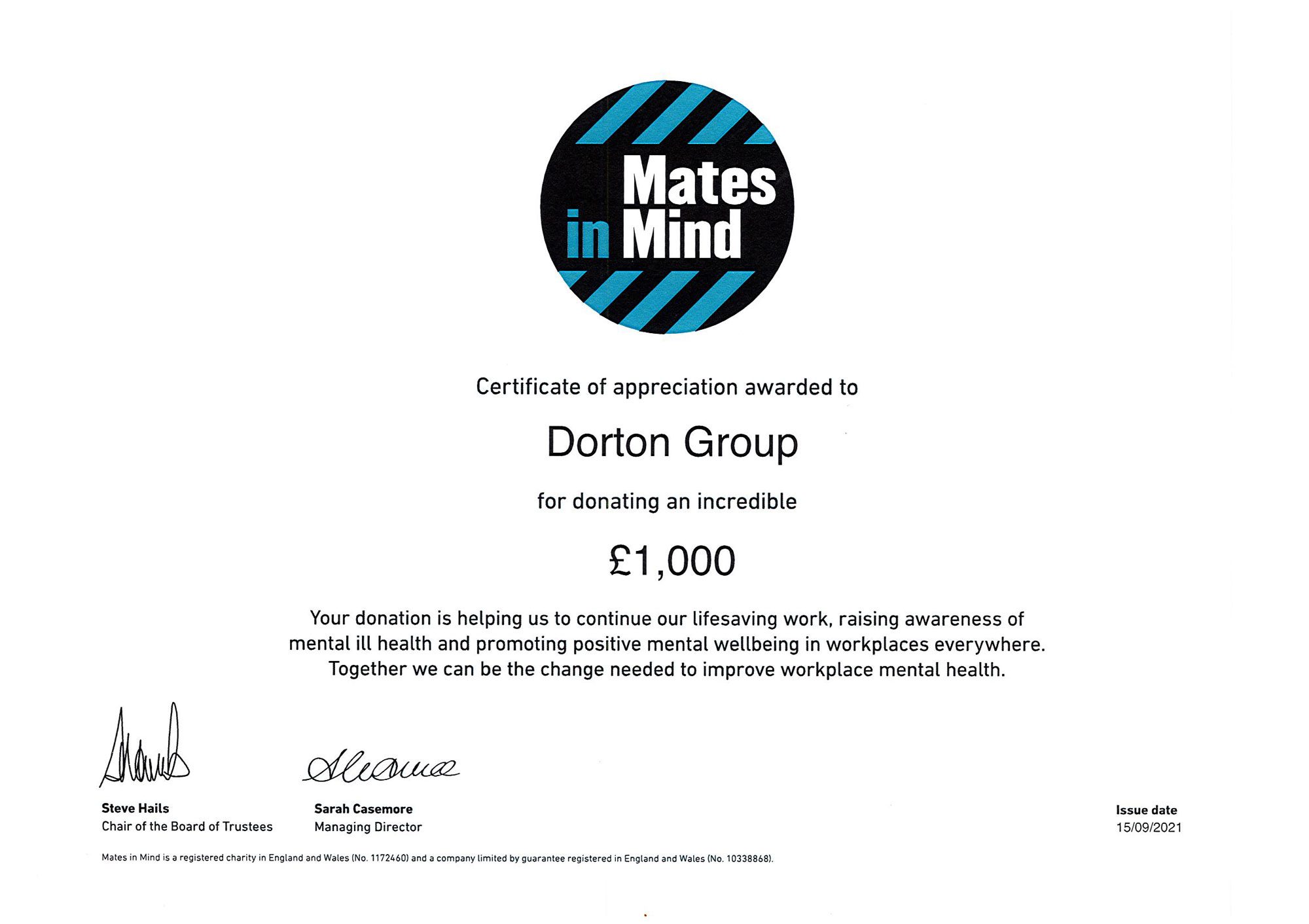 Mates in mind have embedded a positive corporate culture change, tackling the silence around mental health issues. Their great approach has been recognised by the Industry and Parliament Trust (IPT).
Dorton Group considers the mental wellbeing of it's staff with the utmost priority, with our framework for mental health awareness resonating with Mates In Mind outstanding work.
To understand more about their approach follow the link to their website www.matesinmind.org